Dining & Social Etiquette
From Forks to Chopsticks! 
Whether you are interviewing for a job or attending a business luncheon, nothing is more revealing than lack of dining etiquette.  Unfortunately you will be judged as to your sophistication, intelligence, education and social skills if you do not have these essential skills, which are crucial to relationship and hence business-building success.  No matter how dynamic your goods or services, your social skills will always be under scrutiny when doing business internationally.
          Guest / Host Duties
          Extending and Accepting Invitations
          Introductions
          Strategic Seating!
          Flatware recognition and usage
          Napkin Etiquette
          Wine Service Etiquette
          Toasting – An Honor to Bestow!
          Dress for all Occasions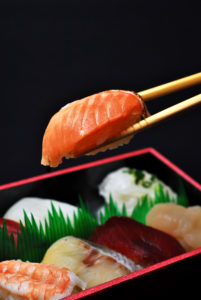 Styles of Dining – American & European
         Eating Difficult Foods
         Business Entertaining – Breakfast / Lunch / Dinner
         Cocktail/Networking
         Restaurant Manners

         The Buffet
         Asian Dining Etiquette
         Middle Eastern Dining Etiquette
"Marie, you were superb!  Your protocol luncheon was really a hit, and the good news did travel fast.  Incidentally, the scenario I relayed to you from one South American guest's statement that your presentation was the "editorial of the meeting" did, indeed, result in an editorial to be printed soon.  I personally learned a great deal- and you exposed numerous past errors!" J. D. P., DDS. President, International College of Prosthodontists.
Relationships, results, rewards
Each program in the Masterclass Development Series is customized to your requirements
CONTACT US: Telephone: +1 (619) 675-0001 – E-Mail: mbj@ipicalifornia.com