Ms. Johanna Afshani, Esq., Cross-Cultural Negotiation Trainer
1. In the legal sense, it is defined as an international agreement that supplements or amends a treaty.
2. In the diplomatic sense, the term refers to a set of rules, procedures, conventions and ceremonies that relate to relations between states.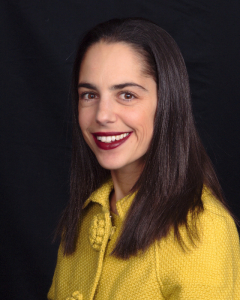 Ms. Alfshani's experience as an attorney and mediator brings an invaluable component that enhances and compliments our programs, especially, from a dispute resolution specialist's perspective.  She shares her knowledge on critical conflict resolution, mediation and negotiation strategies, deciphering of multilateral / bilateral agreements, signing ceremonies, the intricacies of diplomatic immunity and the emergence of cyber diplomacy, modern diplomacy and diplomatic procedure.
After graduating from the University of Southern California, where she served as a Research Fellow at the Jesse M. Unruh Institute of Politics, Johanna Alfshani worked as Special Assistant to then-former President Ronald Reagan in Century City, California.
Johanna trained at the Straus Institute for Dispute Resolution and earned her Juris Doctorate from Pepperdine University School of Law.
After practicing law for two years in Hawaii, Johanna relocated to Massachusetts and served as a courthouse mediator under the auspices of Mediation Works Incorporated.  During her time in Boston, Johanna augmented her dispute resolution skills by attending the Harvard Law School Program on Negotiation.
Ms. Afshani serves as a Trainer for the National Conflict Resolution Center's (NCRC)  The Exchange and the ART of Intercultural Communication courses, where she teaches strategies for managing conflict within the education, community, and corporate sectors.
She also serves on the Board of Directors for NCRC, which provides dispute resolution through client services, training and education.
Johanna served as a Lead Mediator at the Kearny Mesa Small Claims courthouse, where she mediated a wide range of civil matters and mentored University of San Diego law students. She currently serves on the Board of Directors for the San Diego Diplomacy Council.
She has been credited in several publications. Johanna attributes her passion for world affairs to her multicultural, French, Iranian and American background, as well as her travels around the globe.