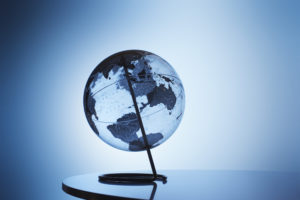 The highest form of etiquette in business or otherwise is respect!  When we come from a place of mutual respect, respect for all humanity and nature, etiquette is the natural conduit to transmit that message. Business Etiquette encompasses every aspect of leadership from meeting, greeting and social skills to competence, communication and integrity.  It is simply a higher form of communication.  Examples of leaders who possess business etiquette excellence are:
Howard Schultz, CEO of Starbucks.   He is a success because he is genuinely, uncompromisingly, invested in his employees, his global sources, suppliers and customers. The acceptance of Starbucks as an international brand is proof that relationships can be forged over a good cup of coffee anywhere in the world.  Starbucks provides the backdrop to building those international relationships.  "The most powerful and enduring brands are built from the heart." Howard Schultz.
Ban Ki-moon – Secretary General of the United Nations
Ban Ki-moon is the leader of one of the world's most prestigious organizations because of his unflappable personality and innate wisdom.  He is always impeccable and engenders natural respect just by his mere presence.  His unquestionable vision for the future is a bright spot in an otherwise very chaotic universe. "Sustainable development is the pathway to the future we want for all. It offers a framework to generate economic growth, achieve social justice, exercise environmental stewardship and strengthen governance." Ban Ki-moon
Rasha Al Danhani, Founder of "Brandnoise Advertising LLC., Dubai, UAE.   She is a powerful representative of the millennial generation of women leaders.  She was featured on the cover of Forbes Magazine as "Forbes 200 Most Powerful Arab Women, 2014." The new business etiquette requires vision and an attitude of team effort, egalitarianism and gender equality, to attain success.  "Her undying passion to grow with her employees is what keeps us going." Rasha Al Danhani.
Mark Zuckerberg, CEO and co-founder of Facebook is a prime example of the knowing what to do and when to do it.  Operating in an atmosphere of casual computer intelligence, where jeans and t-shirt is regarded as business attire, he had the etiquette skills to both show respect and be respected during his meeting with South Korean President Park Geun-hye at the presidential house in Seoul, South Korea. For the occasion, Mark donned a sharp business suit and tie…now that's business etiquette at its best!  "Building something that actually makes a really big change in the world." Mark Zuckerberg.
Indra Nooyi, CEO of Pepsi for 17 years.  She manages a corporate family of 300,000 employees and her philosophy hinges upon strong communication skills in both speaking and writing.  This cannot be emphasized enough as communication is what brings us together and divides us in equal measure.  She is the epitome of excellence in business etiquette and has demonstrated that competence, leadership and communication skills are the most powerful aspects of all that business etiquette entails. "What is performance without purpose?"  Indra Nooyi.
Business etiquette is the common thread that binds these giants of innovation and their ultimate goal is connectedness and operating at a higher level.  Cliché as it sounds…making this world a better place.
Author: Marie Betts-Johnson, Director, International Protocol Institute of California®